Nika Levikov

Nika was born in Chicago and completed her first degree in biology from Northern Arizona University along with a minor in Russian. A desire to travel across the world led her to do a study abroad program in Australia at James Cook University where she had her first taste of conservation science. Nika knew from the age of sixteen that saving endangered species was her life goal, but has spent the last several years trying to figure out how to accomplish such an endeavour. After graduating and a brief quarter-life crisis, she decided to address another passion in her life: writing. Nika ended up in England completing a Masters in Writing from the University of Warwick. Then the travel bug hit again and she fled to Italy for a month to volunteer for a wine vineyard through the non-profit organization WWOOF. After some hard work in the sun and copious glasses of organic wine, Nika moved to Tanzania to gain first-hand experience in the conservation field. Although she did biology field work in various parts of the US, working for an NGO abroad proved to be an unprecedented challenge. For six months she planned conservation research and community outreach projects on a small island called Mafia. The hard truth of the difficulties behind project planning became clear almost from the start of her journey and has led Nika to where she is today, pursuing a Masters in Conservation Science through Imperial College London. Nika hopes that achieving degrees at the postgraduate level in both the arts and sciences will give her more knowledge and experience needed to make a hard dent in conservation. Despite getting back into science, she hasn't forgotten her passion to write and firmly believes in the importance of communication. Nika has joined Mongabay.com to be part of the fight to spread the word and to connect people with their environment.


Articles by Nika Levikov

---
New hope for the world's most endangered zebra
(05/22/2015) Writer and conservation biologist Nika Levikov embarked on the team's latest field mission led by Davidson, to the arid savannah landscape of northern Kenya to help find Grevy's zebras and attach GPS collars. This sub-population has never before been formally documented. With GPS, their movements can be tracked and scientists can learn more about this most endangered zebra species.



Downturn in shade-grown coffee putting forests, wildlife, people at risk
(07/11/2014) Growing coffee in the shade of forests allows native vegetation to persist, thereby reducing the impact of agriculture on the natural landscape. While production of shade-grown coffee surged in recent decades, it is now experiencing a decline. A recent study analyzed the situation, finding that the growth of consumer demand and changes in coffee agronomy has caused coffee production and management to change drastically.



Acoustic surveying: new monitoring technique beats bats at their own game
(05/29/2014) Species monitoring can be a very invasive form of research. However, the use of non-invasive techniques made possible through advancements in technology has been on the rise. A new study published in Ecological Informatics examined one such technique: an innovative and inexpensive non-invasive monitoring tool, known as acoustic surveying.



Next big idea in forest conservation? Making community protection economically viable
(05/29/2014) After years of discovering new species and setting up protected areas, Neil Burgesses' career changed. Currently he is focused on community-driven conservation and on how to improve protected areas in Africa's Eastern Arc mountains region. Neil Burgess has worked in the conservation field for over twenty years, mainly in Tanzania where he also lived for five years.



Life finds a way: the surprising biodiversity of cities
(04/11/2014) In the largest global assessment of urban biodiversity to date, researchers examined the biodiversity of urban areas and found that cities are home to a surprising number of species. The study underlines the conservation importance of preserving and creating green spaces when it comes to urban planning.



The real cost of conservation: cheap protection rarely succeeds
(03/03/2014) Conservation efforts in less-developed and politically unstable countries are full of risk, according to a study published in PLOS ONE. The study, which looks at how to best evaluate conservation priorities, argues that selecting priority countries based solely on economic factors may lead to failure in conservation projects and increase the likelihood of negative impacts on local people.



Giant clams are easy to recognize, but genetics proves there is more than meets the eye
(12/21/2013) Giant clams are among the more easily spotted invertebrates of the marine realm. However, some are actually quite cryptic and distinct species are often difficult to identify, claims a study recently published in PlosOne. Much attention has been focused on charismatic species in research, but the scientists who authored the study argue that giant clams also deserve the spotlight because of the potential threats and present misunderstandings regarding their taxonimical classifications.









MONGABAY.COM
Mongabay.com seeks to raise interest in and appreciation of wild lands and wildlife, while examining the impact of emerging trends in climate, technology, economics, and finance on conservation and development (more)

CONTENTS





WEEKLY NEWSLETTER


INTERACT



SUPPORT
Help support mongabay.com when you buy from Amazon.com


STORE

SHIRTS
HIGH RESOLUTION PHOTOS / PRINTS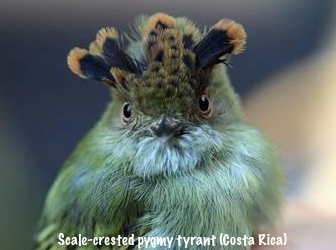 CALENDARS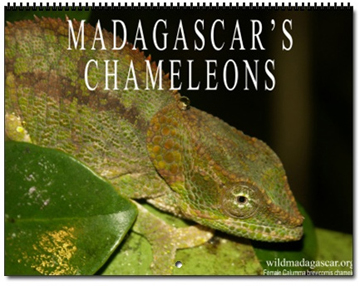 TOPICS
more




ARCHIVES

2009
August | July | June | May | April | March | February | January

2008
December | November | October | September | August | July | June | May | April | March | February | January

2007
December | November | October | September | August | July | June | May | April | March | February | January

2006
2006 Highlights | December | November | October | September | August | July | June | May | April | May | February | January

2005
December | November | October | September | August | July | June | May | April | March | February | January

2004
December | November | October | September | August | July
June | May | April | March | February | January


more



Some books

Green Design






WEEKLY NEWSLETTER


RECENTLY UPDATED PHOTO ALBUMS